Hello,
I am excited to announce my book "Ten Healthy Tips: A Flight Plan for Life" is on SALE for the next 24 hours.
TODAY ONLY the Kindle eBook is only $.99. Head over to Amazon and order your book for yourself or a friend.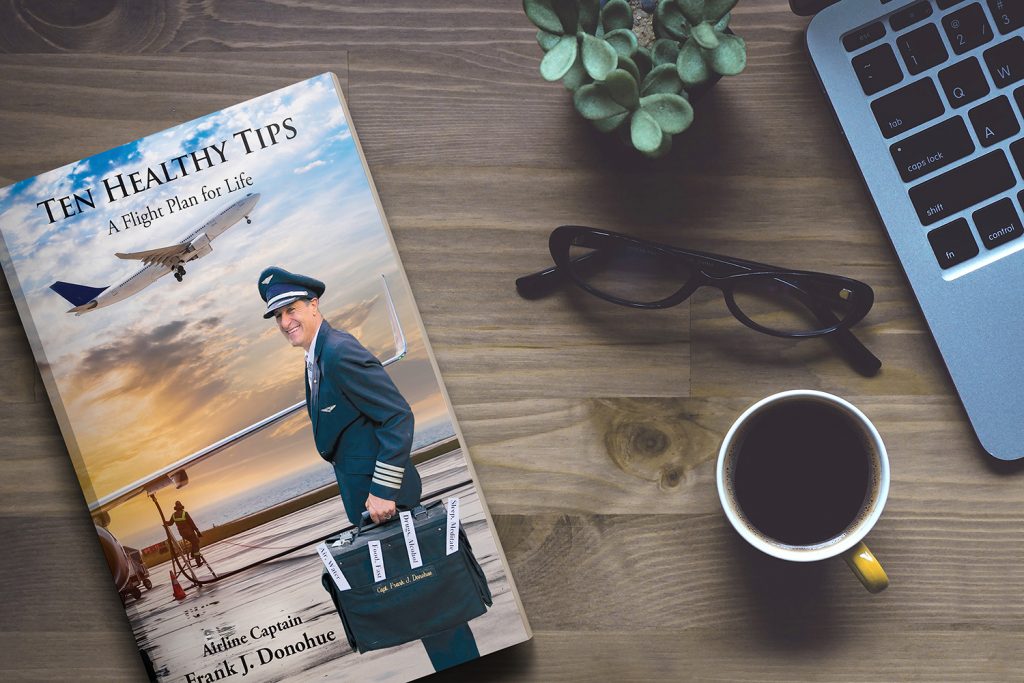 Share this link: https://amzn.to/2FXtfCF
International link: https://authorexperts.club/show-book/B07Y2HLDCJ
ABOUT THE BOOK
Ten Health Tips takes readers into the mind of an airline pilot and the top ten health tips he practiced throughout his airline career. Airline pilots make them money above planet earth and it is serious business. Pilots are the most regulated profession in the USA. Airline pilots must pass federal mandated pilot flight physicals every six months, a requirement to keep their pilot job. Maintaining good health was very important to help Frank, an Airline Captain with over 36 years of experience, perform at his best at aviating jets and to pass those pilot medical exams. In this seatback pocket-sized book, he shares his rules to live by here in both checklist and expanded-procedure format. Come fly with Frank as he provides a flight plan for life to help you enhance your mental and physical health. Good health is for everyone!
Amid his reflections about discovering the complexities of metal machines that slip fast and far through the air, Frank has taken the time to reflect on his human experience as viewed from his dream cockpit career. Motivated by retirement, and his desire to impart a world of wisdom to his two sons, he has compiled a top ten list of healthy habits that have guided him through his own personal journey. In this seatback pocket-sized book he shares his rules to live by here in both checklist and expanded-procedure format.
Included you will find:
Top Ten Healthy Habits
Rules to Live by
Checklists
Enjoy this seatback pocket-sized book to read on or off the plane.
About Me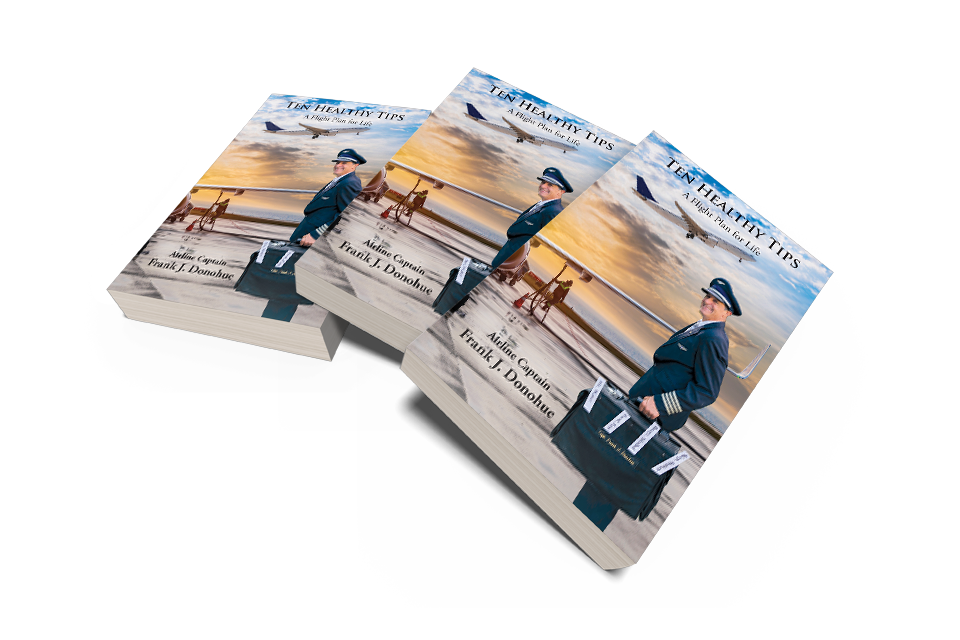 Frank J Donohue born in New York 1961 is an American pilot, author, publisher and video producer. Frank served four years in United States Air Force. He was awarded the Air Force Commendation Medal for his contribution in computer accounting of aviation fuel. While living in England he obtained an associate's degree in resource management and a private pilot license. He graduated with a bachelor's degree in Aeronautical Science from Embry Riddle Aeronautical University in 1985. Frank's first pilot job was training college students at ERAU to fly airplanes. He soloed fifty-four students during his first nine months of employment. After various pilot jobs Frank methodically worked his way up the ranks to a pilot position, on the Boeing B-747 jumbo jet, with Flying Tigers at the young age of 26. FedEx and Flying Tigers merged in 1989. Frank flew for FedEx for over 30 years and retired in 2017. Frank is the owner of NOT-Y and has authored the books "School and Schooled" in 2014, "Ten Healthy Tips" in 2019, "Stop Hating" in 2020 and produced fifty pilot videos in 2019.
Frank writes for the Quiet Birdman Beam magazine. In 2018 the QB Beam featured Frank's story "Flying Around the World in Ten Days." He was also featured in the Air Line Pilots Association (ALPA) magazine with the story, "Capt. Frank J Donohue (FedEx) Gulp – Solo."https://www.alpa.org/en/campaigns/my-first-flight/members-home/members/frank-donohoe,.
Originally from Long Island, Frank lives in Virginia Beach with his wife. They have two grown children. He enjoys traveling, gardening, fishing and helping people. He donates time and money to various philanthropic organizations.
You can contact Frank J Donohue on FB, LinkedIn, Twitter and Instagram List and visit his websites:www.frankjdonohue.com, and www.not-y.com
Click Here to get your copy today.
Here are the International Links as well:
Ireland NL
https://www.amazon.nl/dp/B07Y2HLDCJ
England
Canada
USA
Australia
Have a Fantastic Day,
-Frank J Donohue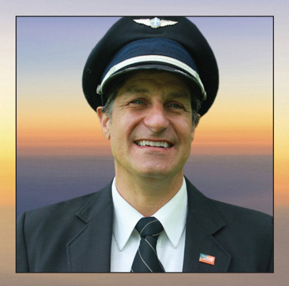 If you don't have an amazon account, please open one at:
PS – It would be a super extra favor if you had the time to write a review of the book on Amazon. I look for feedback on what you thought about the book and the biggest benefit you received from the book.